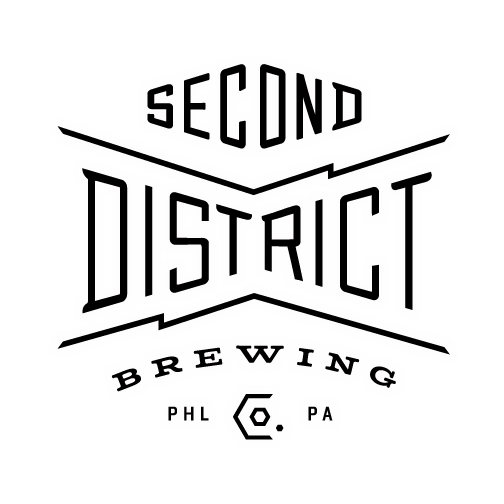 August 2021 Update

After much consideration, the Second District staff as a collective has decided that in light of the recent mandates put in place by the City of Philadelphia, starting tomorrow, Friday the 13th, we will require proof of vaccination for all indoor diners. Unvaccinated individuals and those missing their card are welcome at our outdoor seating. We have kept online ordering in place (food is back on the takeout menu!) as well for anyone who doesn't meet that criteria or simply feels unsafe dining publicly under the current conditions. Outdoor diners MUST wear a mask when coming inside to use the bathrooms, no exceptions.
We will except the original CDC issued card or paper/digital copies. Your vaccination must be fully complete, and two weeks out from your final dose. For those who might have misplaced their cards, you can contact the city's COVID call center for replacement at 215-685-5488 or by emailing covid@phila.gov.
This was not an easy decision but as a small community based business we feel this is the best course of action to ensure the health and safety of our coworkers, friends, family, and neighbors.
Be well, be kind, and stay safe, Philly.
Much love,
Your 2D Fam
Mon, Wed, Thu: 3-11pm
Fri-Sun: 12-late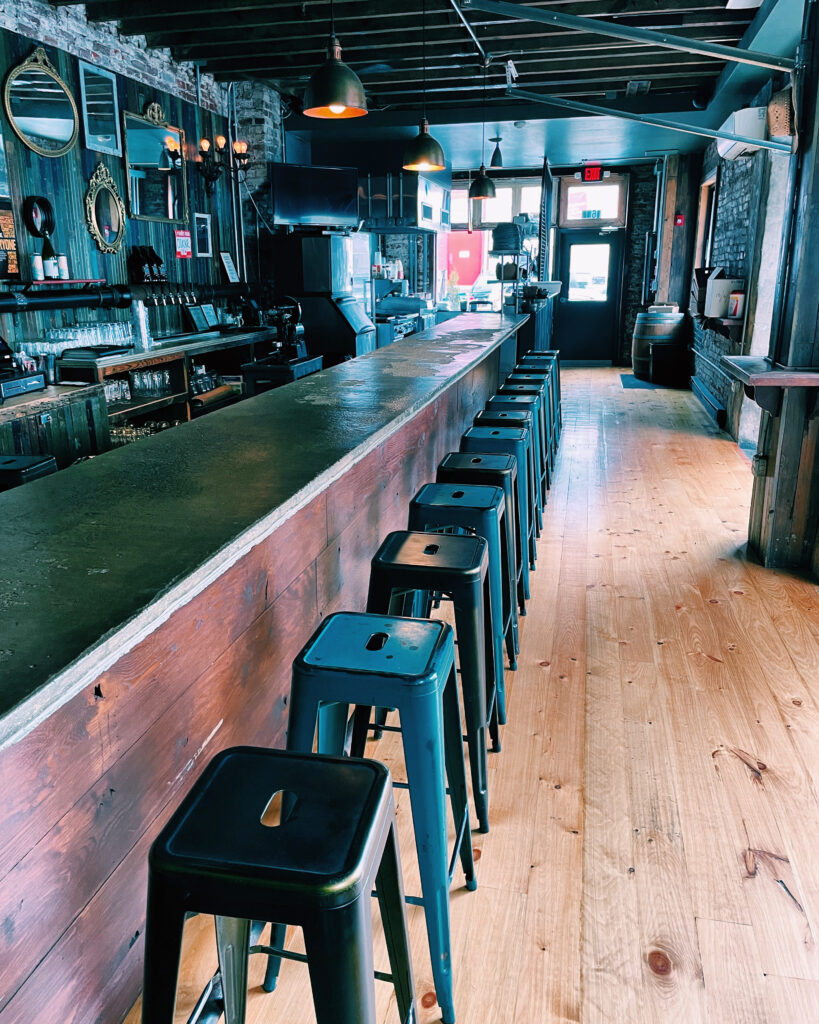 Bancroft Beer
Our daily drinker, named after the street our humble brewery rests on. Brewed with American 2-row and English Maris Otter malt. Singularly hopped with Mosaic. Punchy notes of Satsuma orange rind, lychee flesh, and fresh blueberry muffin with a clean and crisp finish. 4.20% abv
Available on draft and 32oz crowlers

Estimated Antler
Pale ale brewed with Simcoe and then dry hopped with a heap of one of the (if not THE) highest esteemed hop varieties on the block, Nelson Sauvin. It's been four years since we've gotten our hands on this beautiful variety and as usual, it does NOT disappoint. Crisp with a huge bouquet of Sour Diesel infused Sauvignon Blanc layered on a toasty malt base. 5% abv.
Available in 16oz 4-packs and single cans
Zestimated Antler

Another day, another heat advisory. Here to help you through it is Zestimated Antler, a cheeky riff on our Estimated Antler Nelson Pale Ale. We took the same base recipe but added a bunch of fresh house processed lime juice and zest. It's like a Nelson Pale Ale and a Margarita made a lil love and had a beer baby. Loads of citrusy coconut and chamomile with a pithy bite. 5% abv.
Available on draft and in 32oz crowlers

Wee Buddy

An American twist on an English Summer Ale, whipped up with 2-row and oats. Hopped with Amarillo and Wakatu in the kettle and then gently dry hopped with a blend of Amarillo, Wakatu, and East Kent Goldings. A clean and crackery malt profile is balanced with notes of Tetley's Ice Tea, wisps of orange zest, and rolling rural countrysides. 3.6% abv
Available on draft and in 32oz crowlers
Chifforobe
English Style Olde Ale brewed with copious amounts of malty malts and aged for 6 cool months. Deep, dark, and lush with notes of toffee, Black Strap molasses, dried foraged herbs, and faint wisps of the unknown. Originally brewed to celebrate our 4th anniversary. 9.2% abv.
Available on draft and in 32oz crowlers
Apricot Helix

Apricot Tangerine hard seltzer/fruit soda mash up. 100% cane sugar based, and conditioned on loads of apricot and tangerine puree. Dry, effervescent, with nuanced hints of ripe nectarine skins, Peach Rings, and Orangina. We're not really sure exactly how to classify this one but it's refreshing AF, bubbly, and delicious. 6.4% abv.

Available on draft and in 32oz crowlers
Boho 4ever

A rustic unfiltered Bohemian pilsner featuring all Czech pilsner malt and abundantly hopped with Czech Saaz. Fermented low and slow with our house lager yeast. A lovely biscuity base gives way to a cornucopia of flavors including earthy earl gray tea, cracked white pepper, and bails of freshly cut hay. 4.6% abv
Available on draft and in 32 oz crowlers

Pinap Attack

BB IPA brewed for ultimate quaffability with 2-row barley, German Pilsner, and German wheat malts. Hopped with generous amounts of Citra and Galaxy in the kettle and post fermentation. Conditioned on globs and globs of juicy Pineapple puree. Extra crushable with notes of beachside breezes, Dole daydreams, and citrus sunrises. 4.1% abv.
Available on draft and in 32oz crowlers

Bancroft Beer Citra

Traditionally, every year for our anniversary we like to have a little fun and brew a special one off batch of our beloved South Philly banger with the Mosaic traded out for some of our favorite hop varieties. So as part of our ongoing 2021 "non-anniversary" celebration, we've brought back one of the versions we enjoyed most! Classic Bancroft crushability paired with notes of freshly chopped weed plants, rising dough, and midsummer hikes through grassy fields. All wrapped up for you in a crispy tight package. 4.20% abv
Available in 16 oz single cans and 4-packs

Cave Aged Three

Originally blended for our 3rd Anniversary in early 2020 before you know what, is comprised of 2 y/o barrel aged rye saison, 1.5 y/o barrel aged sour ale, and then cut with "jonge" [young] stainless aged mixed fermentation ale brewed with lemon peel and juniper. The cave does wonders on these beers as the stronger flavors are tempered over time at subterranean temps. Bright lemon zest jumps off the palate followed by light sandal wood, funky muscadet, and meandering trips through Flemish countrysides that may involve psychedelics. This one's real fun. 6% abv
Available on draft

Festbier

To celebrate the season of harvest and welcome in those cool Fall breezes, we brewed up a batch of what is locally known as Festbier in Munich, typically served at their world renowned annual celebration. Bright golden hued in color, Festbier is like the lighter, more sessionable cousin to what we know as Oktoberfest here in the states (Marzen). German Pilsner and Vienna malts come together to form a sturdy, yet drinkable malt base. The German Magnum and Tettnanger hop additions are light, but there to keep those dextrins in check. Fermented low and slow with our favorite lager yeast strain. Bold notes of freshly baked bread, pie crust, and herbed honey. Dry with a pleasant minerality to cut the malt and deliver a quick finish. 5.5% abv.
Available on draft *LIMITED* and 16 oz 4-packs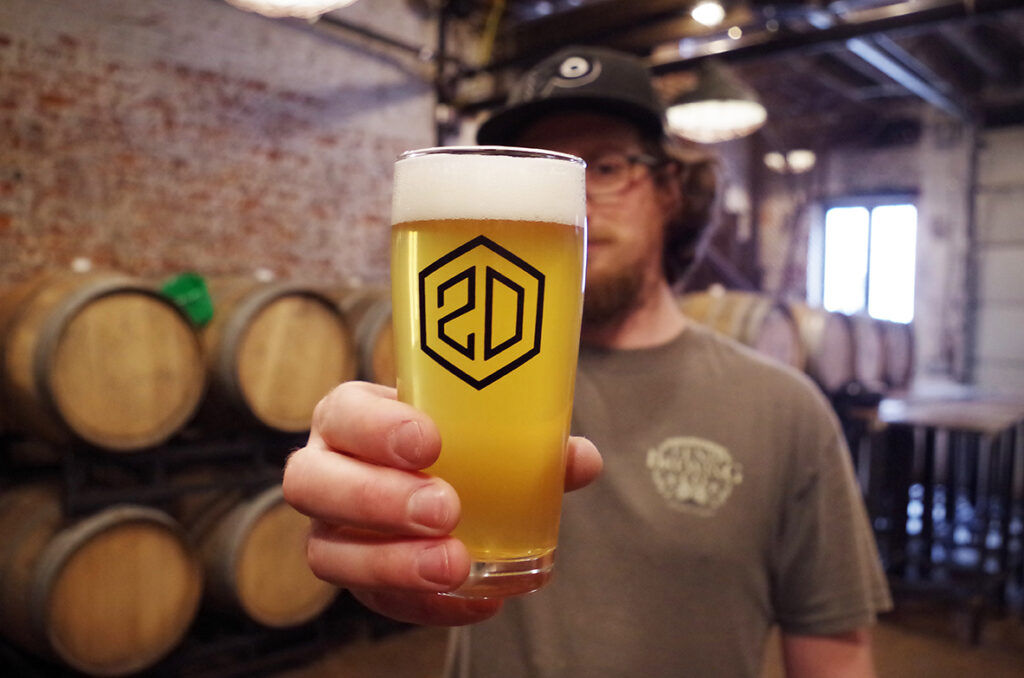 About Our Brewer
Ben Potts has been brewing in the Philadelphia region for over 14 years, working with some of the areas most well known breweries. With a background focused heavily on experimentation and pushing the boundaries of what we know as 'beer', Ben has done it all - from working with exotic fruits and spices, barrel aging, mixed fermentation techniques, to some of the most unconventional brewing ingredients possible. With that in mind, Ben brings all of his experience to Second District, creating both off-the-wall flavors and classically inspired styles, along with everything in between.
"When the former owner of Nodding Head teams up with a former Dogfish Head brewer, you get some really fantastic beer. Most of it is in classic, non-crazy styles, but with slight variations that make them interesting — this is a brewpub, so all batches are small." – BillyPenn
"Head brewer Ben Potts' seasoned background features three local mainstays in Dock Street, Dogfish Head and Tired Hands, so rest assured the beer will be great. The taplist features a diverse blend of mostly sessionable, straightforward and good, honest beers that everyone is sure to enjoy" – Breweries In PA